How to Correctly Safe and Backup your WooCommerce Store?
WooCommerce security vulnerabilities have grown in tandem with the growth of e-commerce. Customers are still hesitant to make large online transactions due to identity theft and credit card fraud. As a result, anyone running an online business must prioritize website security. Any security concerns can wreak havoc on a company's operations, leading to data loss, customer complaints, and revenue loss. Making regular backups is the most effective way to keep your eCommerce store secure. And if something goes wrong, you can easily revert to the stable version of your online store.
Are you a woo commerce store owner, and do safety risks bother you? Then this post is for you to explore the backup methods and share the tips to keep your store safe.  Let us dive in:
How to take backup of a WooCommerce store?
Every time you modify your store, you must make a real-time backup. So, even if your website goes down, gets hacked, any unpleasant events occur, or any human error occurs, frequent backups of your woo-commerce business keep your data safe. To avoid this, do a manual backup of your store, or use plugins or a web host to do so:
How to take backup manually?
There are only a few simple steps involved if you opt for manual methods as follows:
Step 1# Download and install an FTP client (such as FileZilla) to connect to the webserver and download all of your WordPress site's files.
Step 2# Save all of the website files you've downloaded to a target folder as a backup.
Step 3# Create a zip folder with a backup of all your database files using either the phpMyAdmin program or the database management dashboard in your WordPress account.
You must either have the appropriate technical knowledge or seek professional assistance from a WordPress backup expert to do manual backups, which can be lengthy and time-consuming. Also, manual backups may not be viable if you manage many WooCommerce websites with huge data. Thus, manual real-time backups are no longer an option.
Using Plugins for Backup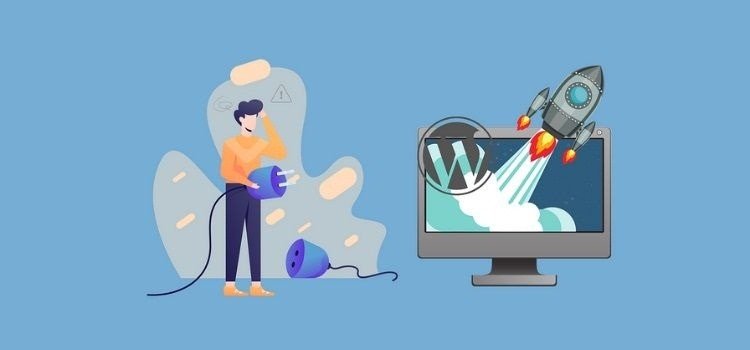 The best method to take backup safely and smartly is through plugins. There are numerous plugins available at reasonable prices for WooCommerce backups, requiring no technical expertise. Let us see some of the best options to choose from:
UpdraftPlus
Updraftplus is a WordPress Backup and Restore plugin that lets you backup and restore your WordPress website in a matter of seconds. With over two million active installs, UpdraftPlus is one of the top WordPress backup plugins. It's an all-in-one plugin that lets you save backup files to cloud data storage services like Google Drive, Dropbox, Updraft Vault, Amazon S3, and email, among others.
Main Characteristics:
With the Migrator add-on, you may migrate a WordPress site directly from one site to another.

Other backup plugins can be used to recover a WooCommerce store.

Multiple websites can be managed from a single dashboard.

Non-WordPress files can be easily backed up.

The site will be restored at a convenient time for the users.

Encrypt database backups for added security and more.
Both free and paid versions are available.
BlogVault
BlogVault may be your one-stop shop for avoiding all types of crashes and security flaws. It has a lot of great features and is quite simple to use. Although BlogVault has an ordinary user interface, its functionalities are very remarkable. In actuality, it is a cloud service, not just a plugin. Most significantly, your website's size has no bearing on pricing or plans, and you have nearly unrestricted access. The backup process is also faster than any other backup plugin currently available.
Main Characteristics:
Provides unlimited space and backups.

Saves backup directly to Dropbox.

At any time, you can test the restored sites.

Migration to a new location is simple.

Site for staging with a single click.

WordPress administration is available directly from the BlogVault dashboard.

Creates reports by installing, updating, and removing WordPress core, plugins, and themes.
It is available on a monthly payable basis.
Backup Buddy
Because it combines website backup, scheduling automatic backups, restoring your website, eventually, saving WordPress backups in the cloud, this is an all-in-one plugin with a solid backup strategy. You can also change the contents of your backups to make them easier to arrange. You can also receive email notifications for important issues that need your attention, so you'll know when something goes wrong with your backups.
Main Characteristics:
Backup everything, including pages, posts, comments,  plugin & theme files, etc.

Very easy to use.

Schedule backups anytime you need.

Stores on the cloud with live stash functions.

Restoring the whole website is quite easy.

Provides the malware scan tool.
It has three different yearly plans with different features.
WPTime Capsule Pro
It is more than simply a plugin; it is an intriguing WordPress backup plugin solution. Rather, the plugin extends your WordPress installation so that it can communicate with the WPTC servers, making the backup process easier. WP Time Capsule does not compress the files and instead delivers them to your remote backup location one by one. 
Main Characteristics:
Schedule your backups even for only the selected files.

Provides off-site backup options.

Calendar view option to choose to restore from a particular date.

Ability to update WordPress sites without breaking the live site.

Auto-updating feature.

Quick customer support. 
It has many pricing options for both yearly and one-time payments. Even a free trial version is also available.
BackWpup
BackWPup allows taking backup for WordPress files and databases. It will also enable you to divide my WordPress backup into different tasks, which is quite useful. You may encrypt and store your backups in several locations, such as Amazon Glacier or Google Drive, with the premium subscription.
Main Characteristics:
Decreases the size of the database.

Emergency restorations with a stand-alone app.

Backups that are encrypted can be restored.

Premium accounts receive personalized customer service.

Backups can be taken hourly, daily, weekly, or monthly.

Multiple backup file type options.

Additional options for including/excluding backup file folders. 
Both free and premium versions are available.
WooCommerce Backup Using a web host
All web hosting firms provide a backup service for the websites they host. Determine whether this is a free or paid service by contacting your web hosting provider. If you're utilizing a cheaper server, you'll need to upgrade to a higher plan to access your site's backups. Your web hosting account allows you to adjust the backup settings for your website. This could be a complicated or simple operation, depending on the hosting company. Don't forget to check if the hosting company offers real-time backups.
Tips to Make WooCommerce Store More Secure
Once you are up with your WooCommerce store, it is important to take all the security measures. So, we have enlisted some of the major security tips that need no pro to implement. Let us have a look:
2FA & Strong Passwords
Enable two-factor authentication(2FA) to prevent unwanted access to your website. After you have logged in with your password, you will need an authentication code. It will send you a one-time password or a code produced by apps like authy, Google Authenticator, and others to your phone number. This prevents the possibility of hackers guessing passwords or exploiting weak passwords. Furthermore, utilize strong passwords that can be identified using a built-in tool called "Better Passwords" to produce a strong password for its customers.
Changing Usernames
Always use a strong password in combination with a difficult-to-guess admin username to give a tough time to hackers. To change your current "admin" username, create a new admin user, log in with it, and then remove the old "admin" account.
For this, select Add New under the users' section in your WordPress admin and create a new account. Now assign Administrator from the list of available WordPress user roles. After that, log out of the old admin account and log back into the new one, deleting the old account and associating all prior posts with the new admin user.
Security Plugins
Using security plugins is one of the easiest ways to secure your site. Many plugin options are available like WordFence, CloudFlare, MalCare, Sucuri, etc.
Secure Hosting
Never go for cheap web hostings. Rather, take a premium WordPress hoisting to avoid poor site performance, facing downtime, bad quality support services, inconvenient backups, and other security issues.
SSL Certificate
Always install an SSL certificate if not and activate it.  It encrypts the link for your visitors and secures your website, and these are easily available free of cost. 
Author URL
Every time you create a user, you will get a URL. Hiding usernames in authors' archives make it difficult for hackers to crack passwords. Use customizing user_nicename under the wp_users table to implement it.
Login Attempts
Limit login attempts using in-built features of security plugins to restrict attackers.
Edit Files
Disabling the Edit files option in the WordPress admin is another security safeguard you may take. If a hacker gains access to your WordPress admin panel, you don't want him to alter files from there freely. You can also include a simple line of code: define( 'DISALLOW_FILE_EDIT', true ); in the wp-config.php file.
Conclusion
Being a WooCommorce store owner, regularly taking back up your website and following the security measures are of utmost importance. Though WooCommerce is a secure platform, no one can guarantee security from external threats. So working on foreseen treats is better than fixing things after facing issues. You can choose any backup method according to ease of use. 
Hope you liked the post, and it would help combat security threats!