Top 10 Rated React.JS Development Companies
React.JS is a widely used open-source JavaScript Library that can help you create highly-impressive and user-friendly web apps without using hard coding tactics. Today, most of the aspiring business owners are leveraging new-age technologies and online marketing platforms to grow their customer base and generate higher revenues. This open-source JS library has helped many creative business leaders in creating interactive UIs based web applications.
In order to stay ahead of competitors, it has become imperative for each entrepreneur to hire reliable and experienced React.JS development service provider for 2018 and 2019. With so many options available on the internet, we bring you the list of 10 most promising companies that will help you develop Reat.JS based web applications.
Here we go!
1. Phase 2
Official Website: http://phase2online.com/
Phase 2 is a well-recognized company which specializes in creating user-friendly and interactive software that helps you build a better business. Being one of the best custom software development service providers, you will get the best services in the design and development of mobile applications, web applications, and business-driven software solutions.
The company has a team of highly skilled and passionate Reat.JS developers who are well-versed with the latest technologies and can build applications before meeting the deadline. If you want trustworthy developers for your business related app that works great on any mobile or operating system, get in touch with Phase 2. They are known for their great quality of work and value-driven services.
2. Xtreem Solutions
Official Website: https://xtreemsolution.com/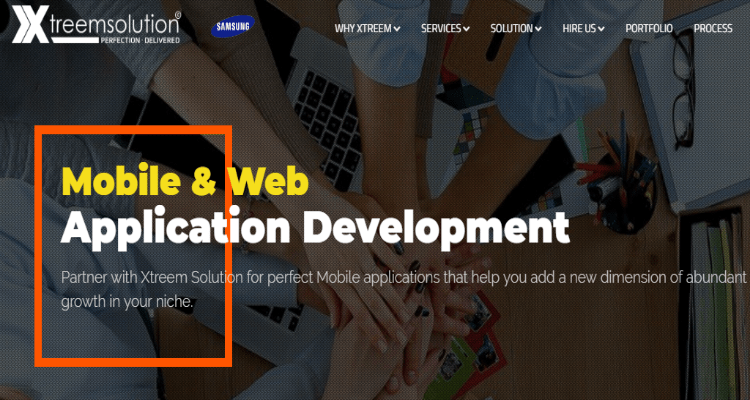 This is an award-winning mobile and web application development company that aims at creating robust, user-friendly and highly-interactive web and mobile application for both large and small-scale businesses. The company uses the best technology to craft prototyped tested mobile and web applications.
The in-house development team excelled the scope of creating interactive mobile solutions to reach new dimensions in the web market. The company has been in this industry for years – thanks to the team, quality of work, and customer satisfaction guarantee.
3. Sumato Soft
Official website: https://sumatosoft.com/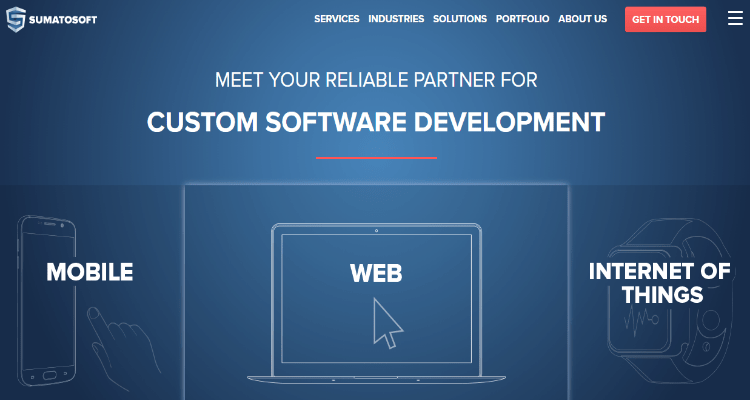 Sumato Soft is a mobile and web app development company that specializes in creating user interactive apps using the latest JS library such as React.JS. They love accepting challenges and thus considered as one of the most trusted companies when it comes to building web-based applications.
With years of experience in their specific field, Sumato Soft has delivered top-notch solutions to renowned brands such as Toyota, Nectarin, Evolv, Boxforward and many more. The company offers complete software development solutions using the best technologies. To get the most out of your money, hire them and take your business to the new height of success.
4. ZYMR
Zymr is a full-grown cloud software development company located in Silicon Valley. The company uses high-end open source technologies such as React.JS library to deliver custom-made web and mobile applications that best fit your specific needs. Zymr has been delivering the best solutions to both small and large-scale companies.
Zymr takes immense pride in providing the highest quality of software development based solutions and products. The company also solve problems related to the mobile and web apps and also provide consulting services, and monitoring to their prestigious customers.
5. OpenXcell
Official Website: https://www.openxcell.com/
Incepted back in 2009, OpenXcell is a quality-driven software and mobile app development company. The in-house team of developers specializes in delivering cutting-edge solutions and interactive mobile apps using React.JS library.
They are undoubtedly one-stop destination for all web and mobile app development requirements. The company brilliantly provide services by understanding the unique needs of their customers across the USA.
6. Aspire Software Consultancy
Official Website: https://aspiresoftwareconsultancy.com/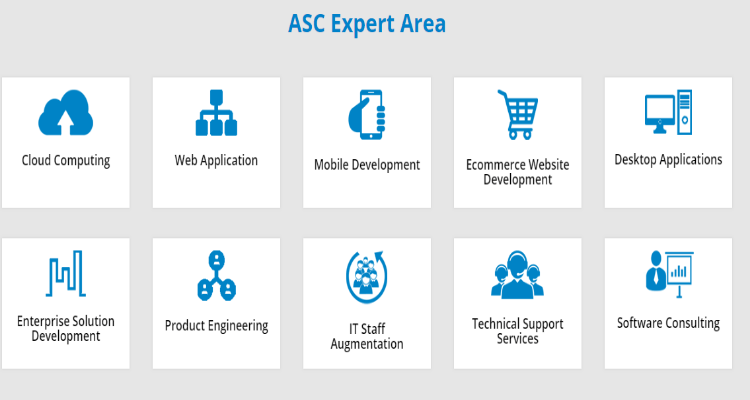 Aspire Software is a renowned web and mobile app development company based in India. The company is an experienced, trusted and reliable service provider who has been delivering user-interactive and quality-driven web and mobile applications using React.JS library.
With years of experience and dedication, the in-house team of Aspire Software consultancy has been providing innovative solutions to individuals, small, medium-sized and large business and leading brands. The company is known for delivering high-end solutions within estimated budget and given a timeframe.
7. Consagous Technologies
Official Website: https://www.consagous.com/
Consagous Technologies is a world-recognized company that design and develops interactive mobile and web applications using new technologies such as React.JS. It is an India-based web development company that builds simple, effective, efficient, and simple solutions across different sectors including Banking, Healthcare, Logistics, Education, etc.
The company aims at creating innovative and transformative impact for businesses with 100 % customer satisfaction guarantee.
8. Algoworks
Official Website: https://www.algoworks.com
Algoworks is an award-winning mobile app and game development and design company that aims at creating 600+ apps for start-ups and large companies using the best approach. The company follows an agile methodology for web and mobile app development solutions.
9. iGlobe IT Solutions
Official Website: http://iglobeitsolutions.com/
iGlobe IT Solutions is a reputed company that focuses on mobile and web application developments using high-end software and technologies such as React.JS. With the customer-driven approach and quality assurance, the company aims at providing custom-made solutions to build interactive and user-friendly solutions.
10. Konstant Infosolutions
Official Website: https://www.konstantinfo.com/
Konstant Infosolutions is a client-centric web development company that specializes in developing web and mobile applications for global clients. The company has delivered more than 3500 applications and served 40 plus large enterprise and start-ups.
Conclusion
These are the 10 best React.JS development companies reviews for 2018 and 2019 that have been delivering customer-driven solutions to small and large scale companies across the world.