10 Best Online Time Tracking Tools to Boost your Productivity
There is a right saying that Time is Money. Whether you are running a business or working as a freelancer, it is always important to track and analyze the time you are spending to complete a particular project. It not only boosts your productivity but also help you grow as a professional. It helps you achieve your faster within estimated timeframe.
If you are running a business with multiple departmental activities, you'll need to track the time of your employees. To make your life easier, we bring you the list of 10 most powerful online time tracking tools that will help you track the productive hours of your employees at ease.
So, let's get started!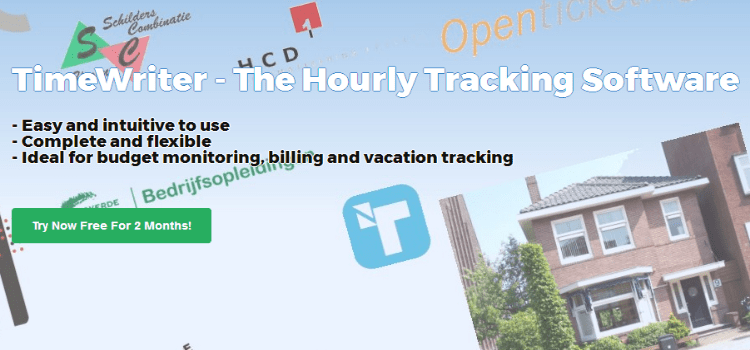 A complete and user-friendly system for tracking, billing, monitoring budgets and tracking hours from anywhere. With versions for smaller and larger organizations, TimeWriter is suitable for Windows and Mac and is also available in desktop and mobile clients.
Enjoy online access everywhere.
With the cloud, you can use TimeWriter from anywhere. Your details and tracking are up to date wherever you are!
TimeWriter Standard provides the specific needs of the SME while TimeWriter Pro is versatile and powerful enough for businesses up to 1,000 full-time employees. Both options provide comprehensive control and reporting options and fast, personalized service.
Freelancers love this web-based online time tracking application because of its simple and intuitive features. You just need to click a start button before beginning your project and stop it when you finish – the tool will automatically track and record your working hours.
It also comes with some key features such as billable time, projects and clients. Plus, it helps you get instant report on your billable time and team progress to let you improve your project management processes at ease.
Overall, Toggl is ideal for businesses with assorted departments and teams – thanks to its user-friendly dashboard.
An online time tracking software ideally designed for iOS users. It helps you track time of your team in real time to sustain the productivity of your projects and tasks for longer.
Hours makes it super-easy for you to access your team's data, and collect insights into your projects and work with more consistency and efficiency. Apart from being a web-based application, it also supports some exciting features such as reminders, simple and intuitive timeline/dashboard and reports.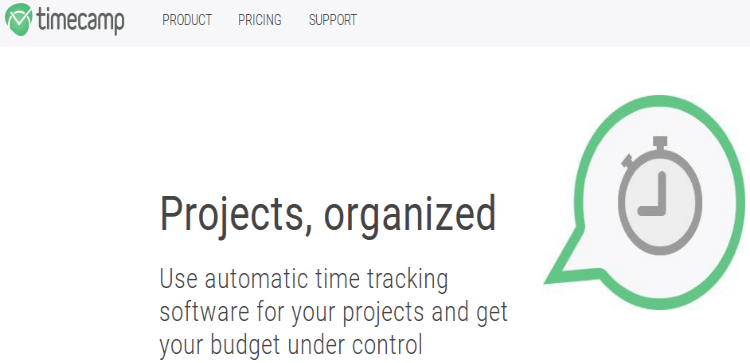 Organize your budgets by integrating this super-amazing time tracking tool. It includes both manual and automatic timesheet, time diary to let you complete your projects before meeting the deadline.
TimeCamp comes with a user-friendly dashboard that allows you to enter the time before starting your projects and tracks your time until you click the stop button. Later it gives you a complete insights into your projects against your estimated budget.
Harvest is one of the commonly used online time tracking software that works across different devices and operating systems – bet it desktop browsers, Android, Mac, and iOS.
The tool helps you get real-time reports so that you can create professional invoices in a matter of few seconds. It makes it super easy for you to manage your tasks and increase the productivity of your business.
Plus, it is compatible well with many robust project management tools that can help you run your operational tasks at ease.
Everhour is an incredible online time tracking software that supports project management and invoicing functionalities to let your business run smoothly. It can help you manage tasks, time and projects in real time.
The tool allows team members to manually enter their time in one click and track their productive hours, which in turn, help them complete their tasks within given deadlines and estimated budget.
Plus, it helps you create customized reports and allows you to export them and share with your team members and clients.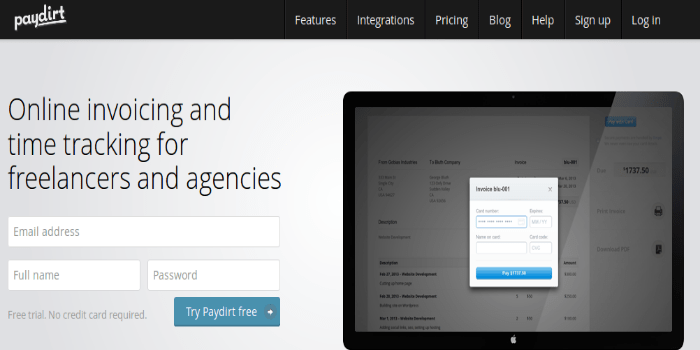 Paydirt is a web-based online time tracking software that lets you manage your team member's working hour effectively and efficiently.
The tool comes with an in-built time tracker that you can start anytime for your client in one click. It automatically tracks the time and helps you create report that you can share with yur clients and team members on the go.
Timely is specifically designed for small businesses, and freelancers. It allows you to track down your productive hours and accomplish the organizational goals quickly and efficiently.
The tool works amazingly on different devices, platforms and screen sizes that you can sync anytime, anywhere. You just need to download the application on your iOS devices, Mac, Android and the web in one click.
Apart from this, it also includes the to-do lists that work as a calendar to help you finish your project before meeting the deadline.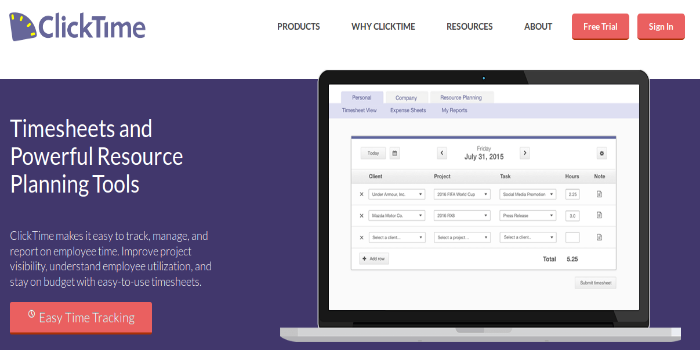 Know how much time you spent on your projects and multiple tasks using ClickTime software, It is an amazing time tracking solution that includes an advanced feature of tracking the extra costs for each projects so that you can earn more revenues for your business.
With ClickTime, you can access and review timesheets of your clients and team members on your mobile device on the go. It will fetch and show you data in real time, so you can share them with your team to improve the visibility of your projects.
TrackingTime is app developed for multiple devices and mobile platforms – be it iOS, Mac and Android. It lets you enter the time before you start working on your project and tacks the time until to click the stop button. It keeps you in flow and improves your skills as an individual.
The tool lets you collect insights into your projects and also get instant answers on the questions you ask to solve your queries.
Conclusion
These are the top 10 online time tracking software that will help you and you team to work in a productive environment. It tracks the time that you have spent on multiple projects and gives you the insights into your data to let you accomplish your tasks before meeting the deadline.