10 Best Companies to Hire Magento Developer
No matter how big or small our e-commerce business is, having a professionally-driven web store is extremely essential for a higher conversions and brand awareness. If you want to drive more customers and generate higher sales, you have to develop a full-featured web store on a leading eCommerce web development platform like Magento.
There is no doubt that Magento is one of the best eCommerce development platforms offering a ton of templates and extensions to help people create the beautiful online store for better visibility. But there is also a truth that you can't run a Magento store without any professional assistance.
You have to hire professionally-trained Magento developer who can support you and help you create and maintain your e-store. You can research around your available online market to find a reliable Magento developer to help you run your e-business the way you want.
If you are unable to find a decent and credible developer, we can help you in that. Here, we bring you the list of 10 best places from where you can hire a Magento developer within your estimated budget for your next eCommerce project.
Pixafy believes in innovation with quality while developing full-fledged Magento web store. The company established themselves as one of the leading web development service providers that specialize in developing Magento site – thanks to their in-house team of Magento developers.
You can hire their front-end Magento developers for full time, part time and hourly basis at the most reasonable price. Their developers have years of experience in developing professional and interactive eCommerce store on Magento.
They can integrate highly-advanced features including secure payment gateway, shopping cart system, user-friendly checkout options to help you get more customers.
Do you want to run your own Magento web store? Hire a fully-dedicated Magento developer from Magentax. This is one of the reputed Magento development service providers that has been delivering quality projects to the retailers who want to start up their web store.
You can contact their customer support team to get more details about our Magento Developers. They can help you create outstanding eCommerce store that is dynamic, responsive and cross-browser compatible.
The best part about Magentax you can choose from over 250 Magento developers to help you get your top-notch Magento web store.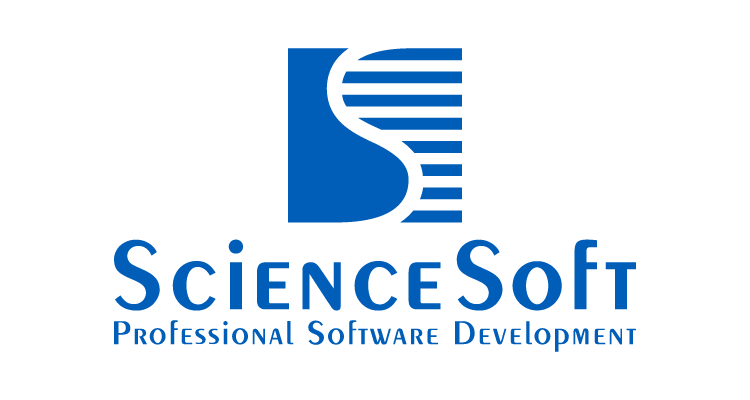 Owing to their eCommerce background and persistent curiosity, ScienceSoft provides retailers with a new way to gain from Magento development services. The company offers end-to-end implementation solutions well familiar to those dealing with Magento – migration, UX and UI design, application configuration and customization, integrations, and PWA/mobile development – but also adheres to a proactive problem-solving approach.
The 16-year eCommerce expertise and 8-year focus specifically on Magento allows the team to effectively design optimization and growth solutions for mid-market and enterprise businesses.
Being one of the reputed Magento development companies, Huemor Designs take pride in offering a complete range of Magento development solutions to their clients across the globe.
Whether you want to develop a full-fledged online store or want to hire a Magento developer, they can help you in fulfilling your needs at the most affordable price.
In a nutshell, Huemir Designs is a one-stop solution for all new-age online merchants and business owners.
With more than 22 years, iWeb has been serving a diverse customer base across the world. The company expertise in developing Magento web stores with the same dedication and endurance.
Being a Magento certified company, you can ensure high-quality of results to generate higher sales and conversions. Even, you can hire their developers to develop your Magento store. They can work around your schedule and provide you with the customized solutions at the most competitive price.
Top-quality service and customer satisfaction are guaranteed when you hire Magento developers from Webnexs for your next eCommerce store. The company has established itself as one of the most trusted web development companies that specialize in Magento development services.
The in-house Magento developers are well-versed with cutting-edge techniques, new updates, and technical know-how. The best part is that you can hire Magento developers on full time, part-time and hourly basis.
Max Vision Solutions is a full-fledged web development company offering world-class Magento e-commerce solutions to their global clients. If you are looking for a highly-skilled Magento developer, look no further than Max Vision Solutions.
They recruit only talented and experienced developers who love developing complicated web development projects with perfection. Hire full time, part-time and hourly basis depending on your specific requirements.
This is the best Magento development company situated in the heart of Canada. At Demac Media, you can enjoy a lot of features like top-quality service, new-age technologies and professionally-skilled developers who can assist you throughout your eCommerce development journey, from start to end.
You can hire their Magento developers to create a beautiful and responsive eCommerce store to get more visibility and conversions without making any physical effort.
Are you looking for a trusted web development company from where you can hire a Magento developer? Contact Vaimo. It is one of the best Magento development service providers offering the skilled and dedicated team of Magento developers having more than years of experience in their specific niche.
Till now, the company has have assisted many clients in creating their beautiful and fully-functionally web store on Magento to let them enjoy higher conversions, visitors, and sales.
Conclusion
These are the 10 most entrusted places from where you can hire a Magento developer for your next eCommerce project. Do complete research before hiring a developer for your web store.